Daily Update
How to Transfer WhatsApp chat from Android to iPhone?
How to Transfer WhatsApp chat from Android to iPhone?
One of the much-awaited features has finally been launched by Meta recently.  Now, users will be able to transfer WhatsApp chat history, media (photos and videos), and voice messages from an Android smartphone to an iPhone while preserving end-to-end encryption. People frequently migrate from Android phones to iPhones in order to experience Apple's high-end hardware and user-friendly interface.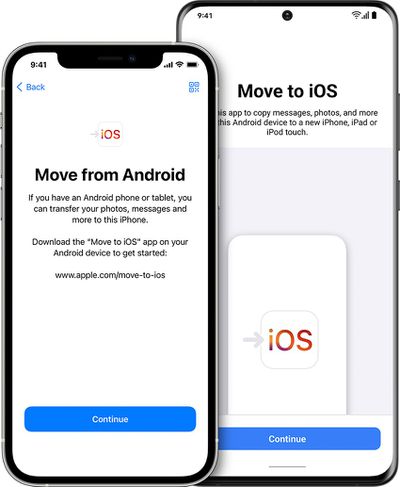 However, the one complaint we consistently heard from users was the unavailability of the option to transfer previous WhatsApp chats from your Android phone to an iPhone. So, WhatsApp finally announced the feature which allows users to transfer files from android to iPhone. However, you must be wondering how to transfer Whatsapp chat from Android to iPhone. Well, we are going to explain it to you.
On your Android phone, download the Move to iOS app from the Google Play Store.
Start the ‌iPhone‌ setup process of your new (or factory reset) ‌iPhone‌.
When the Apps & Data setup screen appears, select Move data from Android.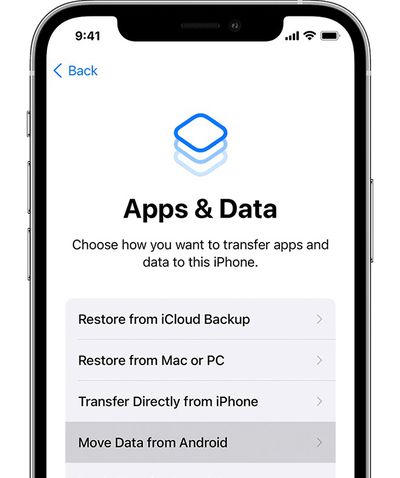 However, before moving forward, I am going to jot down the prerequisites for transferring WhatsApp chat from Android to iPhone.
On your Android phone, open the Move to iOS app and follow the onscreen instructions.
On your ‌iPhone‌, tap Continue when you see the Move from Android screen, then wait for a ten-digit or six-digit code to appear.

Enter the code on your Android phone, select WhatsApp on the Transfer Data screen, then tap Start.
Wait for your WhatsApp history and data to be prepared for migration. Once the process is complete, you will be signed out of WhatsApp on your Android device.
Once your ‌iPhone‌ is fully setup, download WhatsApp from the App Store and sign into the service using the same phone number.
Prerequisites for Transferring WhatsApp Chat from Android to iPhone
An android phone should be operating Android 5 or subsequent versions, and iOS 15.5 or later on an iPhone.  It means that all of the iOS 15 compatible devices, such as the iPhone 13 series, iPhone 12 series, iPhone 11 series, iPhone XS/XS Max, iPhone SE, SE2, and SE3, as well as the iPhone XR, can transfer WhatsApp chats from Android to iPhone.
Furthermore, a version of WhatsApp that works with both iOS and Android devices, namely 2.22.10.70 or later.
Also, you would have to install the "Move to iOS" app (Free) from the Play Store. It would allow you to transfer your messages, contacts, files, and more to your iPhone.
Another thing that you should keep in mind is that if you want to move your WhatsApp messages, you must reset your iPhone and set it up from scratch again.
Use the same phone number as Android to sign in to WhatsApp on an iPhone. While moving data, the phone number cannot be changed.
You should keep your Android phone and iPhone plugged into a power source because the transfer procedure can take a while, especially if your WhatsApp backup is large.
Additionally, your Android phone will be linked to the iPhone's hotspot for data transmission if you don't connect both of your devices to the same wireless network.
Now I am going to tell you how to reset an iPhone so we can then move toward our main guide.
How to reset an iPhone running iOS 15 or later?
You can transfer your WhatsApp chats easily if you are switching from an Android phone to a new iPhone. However, the device must first be reset if you already own an iPhone and want to transfer your previous chats from Android to it.
It's simple to reset an iPhone, but before you do, we advise that you backup your data to iCloud. Here's how to reset your Apple device once you're ready to do so: